We've searched far and wide partnering with premier craftsman to bring you killer deals and one of a kind knives. Baltic Cutlery is the perfect place to find the missing piece in your collection or memorable gifts for family and friends. Enjoy instant access and new opportunities each week – essential for every knife enthusiast.

"Got the Chef's Deal on Black Friday. The knives are great! You can tell they put in a lot of work to these knives. Delivery to the US took only 4 days (choose UPS). Overall, very satisfied. So if you're looking for a lot of bang for your buck, I highly recommend the Chef's Deal."
Exclusive Access, Amazing Deals
Never miss out on an amazing opportunity again! It can be a challenge finding a knife you love that is in stock and priced right. Waiting for the right blade can take months, years and sometimes never happens.
Baltic Cutlery puts you in the front of the line, so you have first say on whether you want it or not. You will be at the forefront of the knife community discovering new designs and brands, and timeless classics each week.
Baltic Cutlery is here to help you save time, money, and hassle with deals and opportunities that you get to access first. We work closely with cutlery companies, and they make sure to show their appreciation often. You can find many of your favorite brands and some you've never heard of here at Baltic Cutlery.
Want to score some great deals?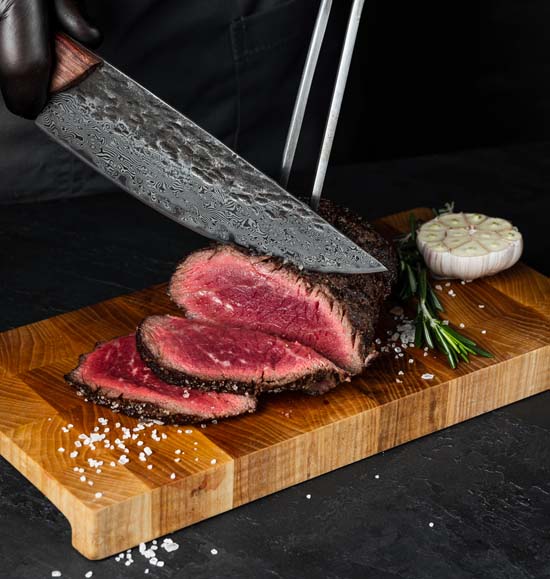 Couteaux Damas is a Belgian company that has been making forged high carbon knives for two years now. They started in Belgium and their knives quickly became popular in France and eventually people across Canada and other countries have shown great interest and support in their products. Today, they have thousands of satisfied customers and have since been delivering to customers worldwide.

Special thanks to Yummylicious Recipes for this amazing video.
Baltic Cutlery
is the premium platform for every knife enthusiast. Sign up today to experience new, unique and beautiful knives with exclusive deals you've never seen before.